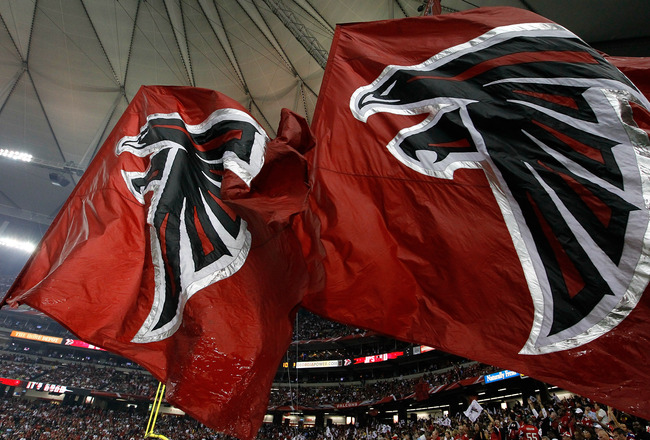 The Atlanta Falcons enter this season with high expectations. Coming a half short of a Super Bowl trip, the Dirty Birds are poised to take the next step with a revamped secondary and a new running back to get those tough yards.
Matt Ryan played extremely well last season and with all due respect, he should have. Weapons like Roddy White, Tony Gonzalez and the explosive Julio Jones, its no wonder why the Falcons were in the top half in the league in passing and points scored.
The inability to get the short yards is what ultimately did the Falcons offense in. Third and short, or goal line situations were return to sender. Jaquizz Rodgers not having enough punch and an out of gad Micheal Turner kept the Falcons from moving the ball and burning out the clock with a lead. They have signed a replacement for Micheal Turner in Steven Jackson who is a strong power back with some left in the tank and should be able to grind out the yards that Turner left on the field. He is also a great blocker and a very good receiver out of the back field.
The OLine took a hit when we released veteran T Tyson Clabo. The injury to T Mike Johnson puts us in a dire situation upfront which could impact the running game and more importantly the timing and health of newly resigned QB Matt Ryan.
All, in all, the Falcons look to air it out early and often and i'm sure SJAX will get a ton of carries especially in short yardage and to milk the clock. Closing out games in the playoffs was ugly, we got lucky against Seattle and blew it against the Niners.